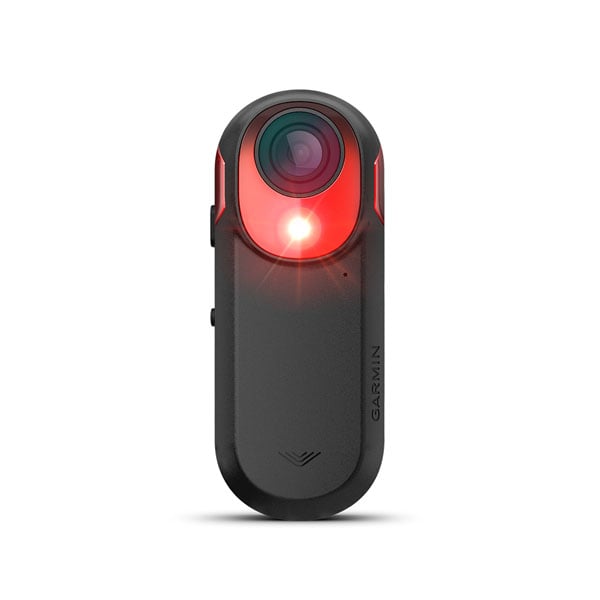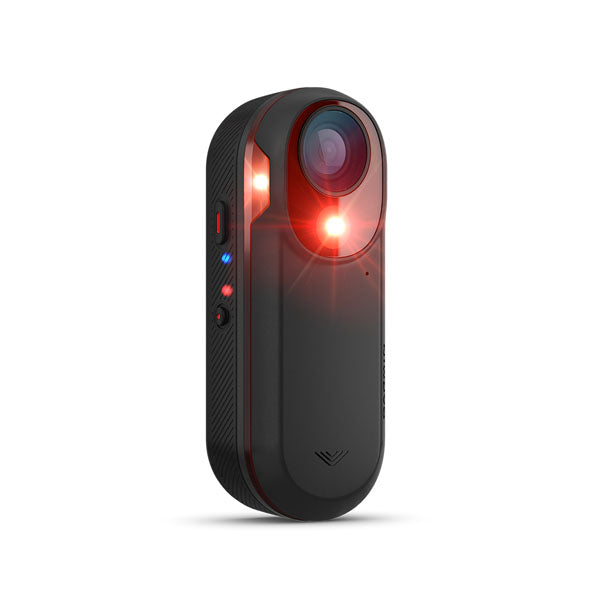 Garmin Varia Varia RCT715 Bike Radar, Camera & Tail-Light
---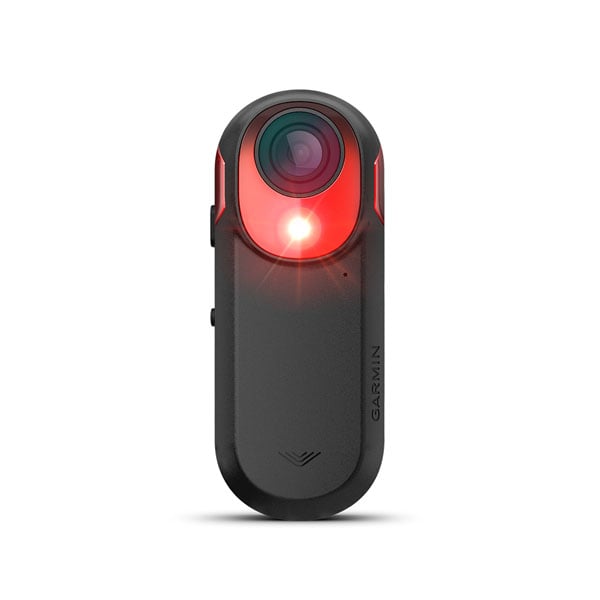 IT LOOKS BACK WHILE YOU RIDE AHEAD
This rearview radar with camera and tail light continuously records your ride1. Plus, it detects vehicles approaching from behind and displays on your compatible Garmin device.
The built-in camera continuously records and automatically saves footage if it detects an incident.
Reliable rearview radar lets you ride like you know what's coming.
Control the camera right from your Garmin device, and access footage via the Varia™ smartphone app.
This compact device is easy to mount and fits most bikes.
Flex camera and tail light settings to maximize battery life.
Get up to 6 hours of battery life with radar, tail light in day flash and camera recording.
Keep an eye on what's behind you.
BUILT-IN CAMERA
The integrated camera records what's behind you at up to 1080p/30 fps. So you can ride with peace of mind, knowing you'll capture clear footage if anything out of the ordinary is detected.
AUTOMATIC INCIDENT CAPTURE
Rest assured, this tiny camera has your back. It can detect if an incident occurs and automatically saves footage before, during and after the event.
WORKS WITH THE VARIA APP
Use this smartphone app to easily access your footage, transfer videos or customize camera settings such as data overlays.
MAXIMUM AWARENESS
Varia RCT715 has rearview radar that provides visual and audible alerts for vehicles approaching from behind up to 153 yards (140 meters) away.
MULTIPLE PAIRING OPTIONS
Pair and control the built-in camera with your Edge® bike computer or compatible smartphone as well as select Garmin wearables.
THIRD-PARTY APP COMPATIBLE
When used with a compatible smartphone, Varia RCT715 integrates with your favorite apps, such as Ride with GPS and more, to overlay your maps with rearview radar alerts.
SUPERIOR VISIBILITY
Alert motorists to your presence as soon as possible with daylight visibility up to 1 mile.
COMPACT DESIGN
Easily mount this sleek, compact device on the seatpost of almost any bicycle. The vertical design allows for leg clearance and a perfectly comfortable ride.
BATTERY LIFE
Stay powered for your longer rides with up to 4 hours of battery life with radar and tail light on solid high or night flash, 5 hours on solid low and 6 hours on day flash — all with camera recording at 1080p.
Physical Specifications
Dimensions(LxWxD): 4.2" x 1.7" x 1.3" (106.5 x 42.0 x 31.9 mm)
Weight: 5.2 oz (147.0 g)
Light modes: solid, peloton, night flash, day flash 
Lumens: 20 solid, 8 peloton, 29 night flash, 65 day flash
Camera modes: Continuous, Off, Radar-Activated
Camera settings: 1080p/720p, with 30 FPS
Battery life: 4 hours solid or night flash, 5 hours peloton, 6 hours day flash (all with 1080p recording)
ANT+®: yes (radar, bike lights)
BLE: yes (radar, camera control)
Wi-Fi®: yes (local network only)
Water rating: IPX7
Viewing angle: 220°
16 GB SD card included
Onboard accelerometer to automatically lock footage on incident detection
Camera control of Garmin Edge and select wearables
Varia App provides convenient radar display, camera control and video transfer
We currently only ship in India . For deliveries outside India , Please drop a mail to vishal@thanesports.com with your address and we will check if we can process your order with our delivery Partner .
How long will it take to get my orders?

It depends on where you stay . Normally all orders are dispatched within 12 to 48 hours .
Our customer support is available from Monday to Saturday : 8am-8:30pm.
Average answer time: 4 hours