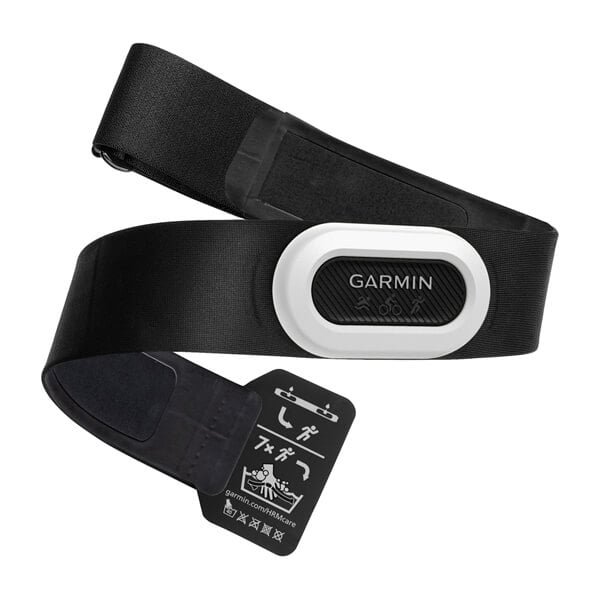 Garmin Hrm pro plus
---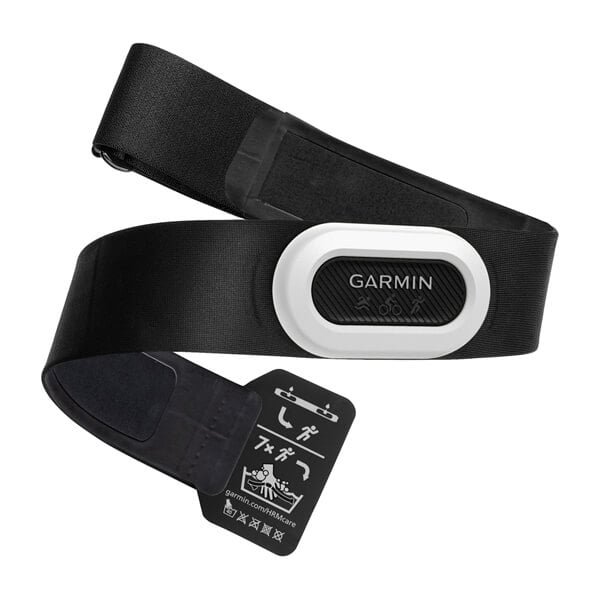 NEVER MISS A BEAT
Whether you're training indoors or out, the HRM-Pro Plus heart rate strap provides the accurate data you need to push limits and reach goals.
HRM-Pro Plus transmits real-time heart rate data to compatible devices, equipment and apps.
The tool-free door makes changing your battery easy, plus get up to 1 year of battery life.
Connect to your compatible Garmin smartwatch, and get pace and distance data for your indoor runs.
No, it's not just a heart rate monitor. Running dynamics also help you improve your form (requires compatible Garmin smartwatch).
Not wearing your watch? HRM-Pro Plus captures steps, calories burned, intensity minutes and more.
Get more out of your training.
CONNECTIVITY
Through ANT+® technology and BLUETOOTH® Low Energy technology, this dual-transmission monitor transmits accurate real-time heart rate and performance data to Garmin smartwatches and cycling computers, compatible fitness equipment, the Tacx® Training app and other apps.
RUNNING DYNAMICS
HRM-Pro Plus captures running dynamics — such as vertical oscillation, ground contact time, stride length, vertical ratio and more — to help improve your form and enable running power on your compatible Garmin watch.
INDOOR TRAINING
For your indoor track or treadmill sessions, this heart rate monitor transmits pace and distance information to your compatible Garmin smartwatch and over BLUETOOTH Low Energy technology, so you can get the data you need no matter where you train.
STORE AND FORWARD DATA
Even when you're out of range from your watch, HRM-Pro Plus stores data during swims and other activities then sends it to your compatible Garmin smartwatch when you're done.
ACTIVITY TRACKING
During training or games, the heart rate monitor stores calories burned, intensity minutes and all-day heart rate. It even updates all Garmin devices via the Garmin Connect app and the TrueUp™ feature.
Built for comfort and convenience.
COMFORTABLE WEAR
The small, lightweight heart rate module fits within the width of the soft, comfortable strap. So move freely and sweat it out — HRM-Pro Plus won't be in your way.
BATTERY LIFE
Don't worry about running out of juice. The new tool-free battery door is easy to use, and you get up to 1 year of battery life.
Physical Specifications
Unit dimensions (LxWxD): 23.5"-56.0" x 1.2" x 0.5" (60.0-142.0 x 3.0 x 1.2 cm)
Weight: 1.8 oz (52 g)
Module size: 29.6 x 53.7 x 8.6 mm
Size adjustment: Bi-fold
Sizing range: 23.5"-42.0" (60.0-106.0 cm); 23.5"-56.0" (60.0-142.0 cm) with optional strap extender
Battery: CR2032
Battery door: Tool-free
Battery life: 12 months (Tri training 1 hour per day)
Water rating: 5 ATM
Operating temperature: 32°F-104°F (0°C-40°C)
Radio frequency/protocol: 2.4 GHz ANT wireless communications protocol; BLUETOOTH® Wireless Technology 5.0
Number of concurrent BLE connections supported: 3
Number of concurrent ANT connections supported: No limit
Range: 3 m
System Compatibility: ANT+, BLUETOOTH
Additional
ANT+® heart rate: yes
BLE heart rate: yes
Supports heart rate variability and advanced heart rate features: yes
ANT+ running dynamics: yes
Stand-alone activity monitoring (steps, all-day heart rate, calories and intensity minutes)
Supports TrueUp
Stores and forwards heart rate: yes
Swim interval heart rate statistics: yes
Running pace and distance: yes
We currently only ship in India . For deliveries outside India , Please drop a mail to vishal@thanesports.com with your address and we will check if we can process your order with our delivery Partner .
How long will it take to get my orders?

It depends on where you stay . Normally all orders are dispatched within 12 to 48 hours .
Our customer support is available from Monday to Saturday : 8am-8:30pm.
Average answer time: 4 hours