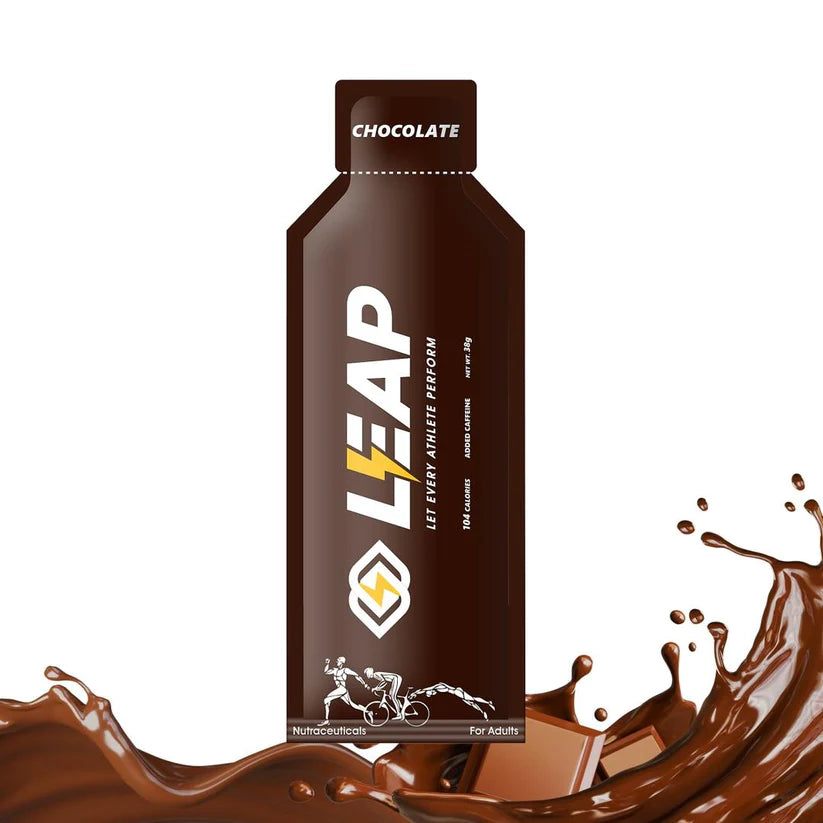 Leap Energy Gel (Chocolate Flavor)
---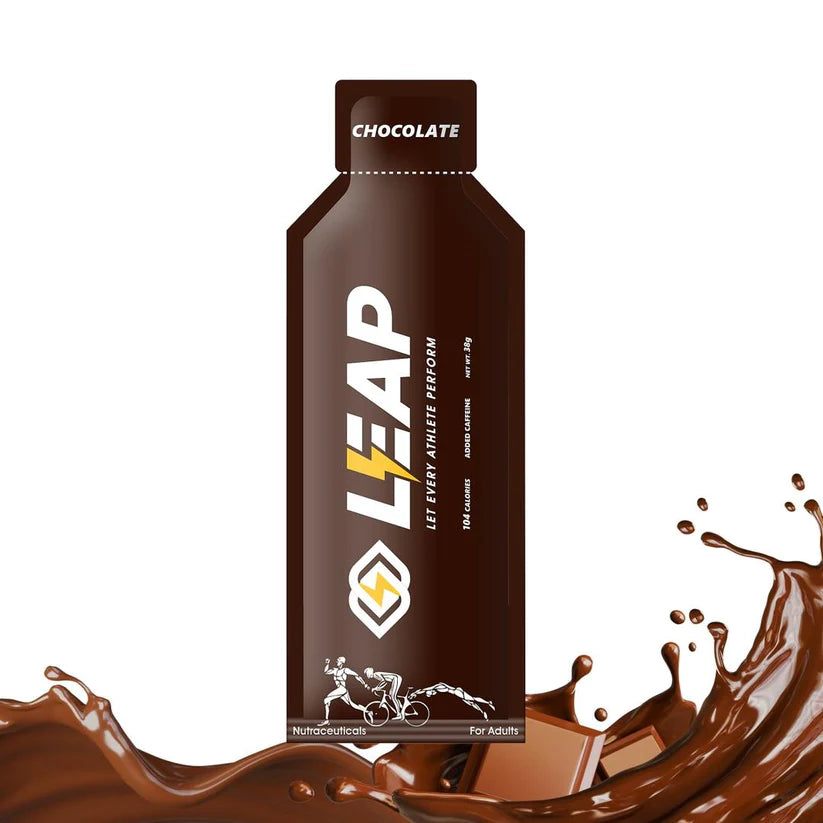 Leap Energy Gel (Chocolate Flavor) comes in 4 different packings of 5, 10, 15 & 18. Price range from ₹495 – ₹1650.

Leap Energy Gels: The Ultimate Fuel for Athletes, Formulated and Tested by Ultrarunners!

Welcome to Leap Nutrition, the premier sports nutrition brand founded by passionate ultrarunners. Our mission is to provide athletes like you with high-quality products that deliver exceptional results. Introducing our flagship product, Leap Energy Gels, meticulously formulated and tested to optimize your performance and push your limits.

1. Unleash Your Potential: Leap Energy Gels are designed to unleash your athletic potential by providing a powerful and reliable source of fuel. Our ultrarunner founders have personally formulated and fine-tuned each gel to ensure maximum effectiveness, enabling you to reach new heights in your sport.

2. Uncompromising Quality: At Leap Nutrition, we never compromise on quality. We understand the importance of using premium ingredients that fuel your body optimally. Our energy gels are meticulously crafted with a blend of high-quality carbohydrates, electrolytes, and essential nutrients to support your endurance and keep you going strong.

3. Tried, Tested, and Proven: Every product that bears the Leap Nutrition name has been put through rigorous testing by our team of ultrarunners. We push ourselves to the limit, testing each gel in the most challenging conditions to ensure they meet the highest standards of performance and reliability.

4. Unparalleled Taste and Texture: We believe that nutrition should never be a compromise. Leap Energy Gels not only deliver exceptional results but also boast an array of delicious flavors and a smooth, easily digestible texture. Enjoy the fuel you need while savoring the taste, without any unpleasant aftertaste or texture.

5. Elevate Your Performance: Whether you're an ultrarunner, endurance athlete, or fitness enthusiast, Leap Energy Gels are your secret weapon to take your performance to the next level. With our carefully crafted formula, you'll experience sustained energy, enhanced endurance, and improved focus, helping you crush your goals.
We currently only ship in India . For deliveries outside India , Please drop a mail to vishal@thanesports.com with your address and we will check if we can process your order with our delivery Partner .
How long will it take to get my orders?

It depends on where you stay . Normally all orders are dispatched within 12 to 48 hours .
Our customer support is available from Monday to Saturday : 8am-8:30pm.
Average answer time: 4 hours