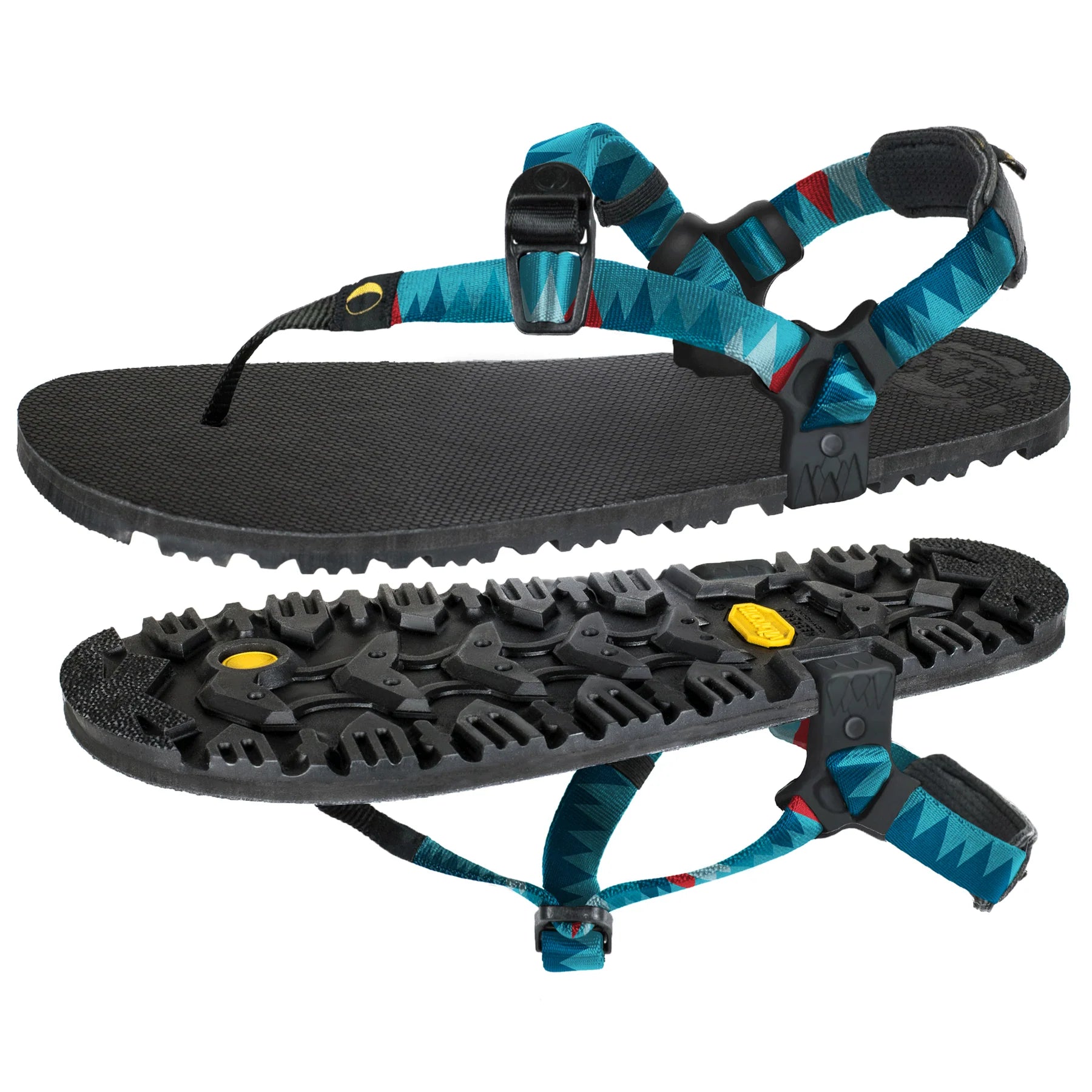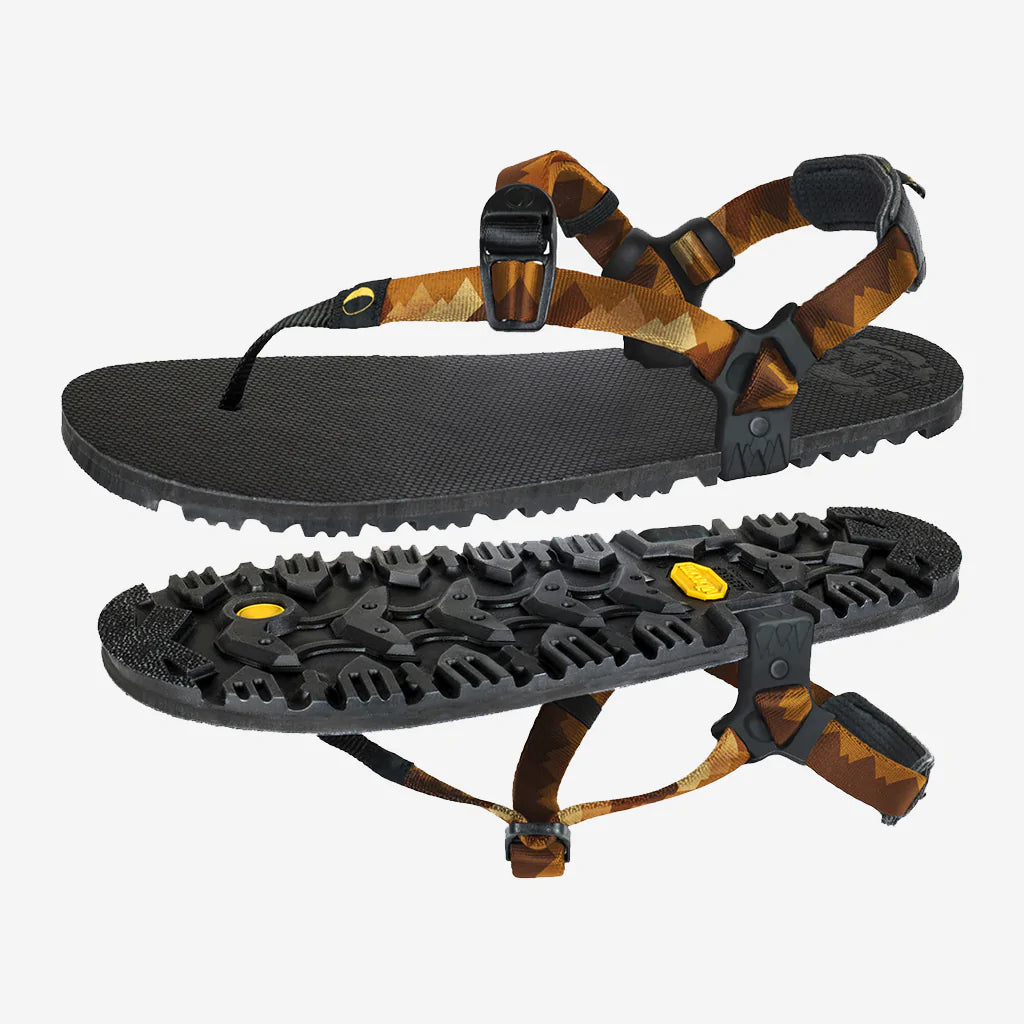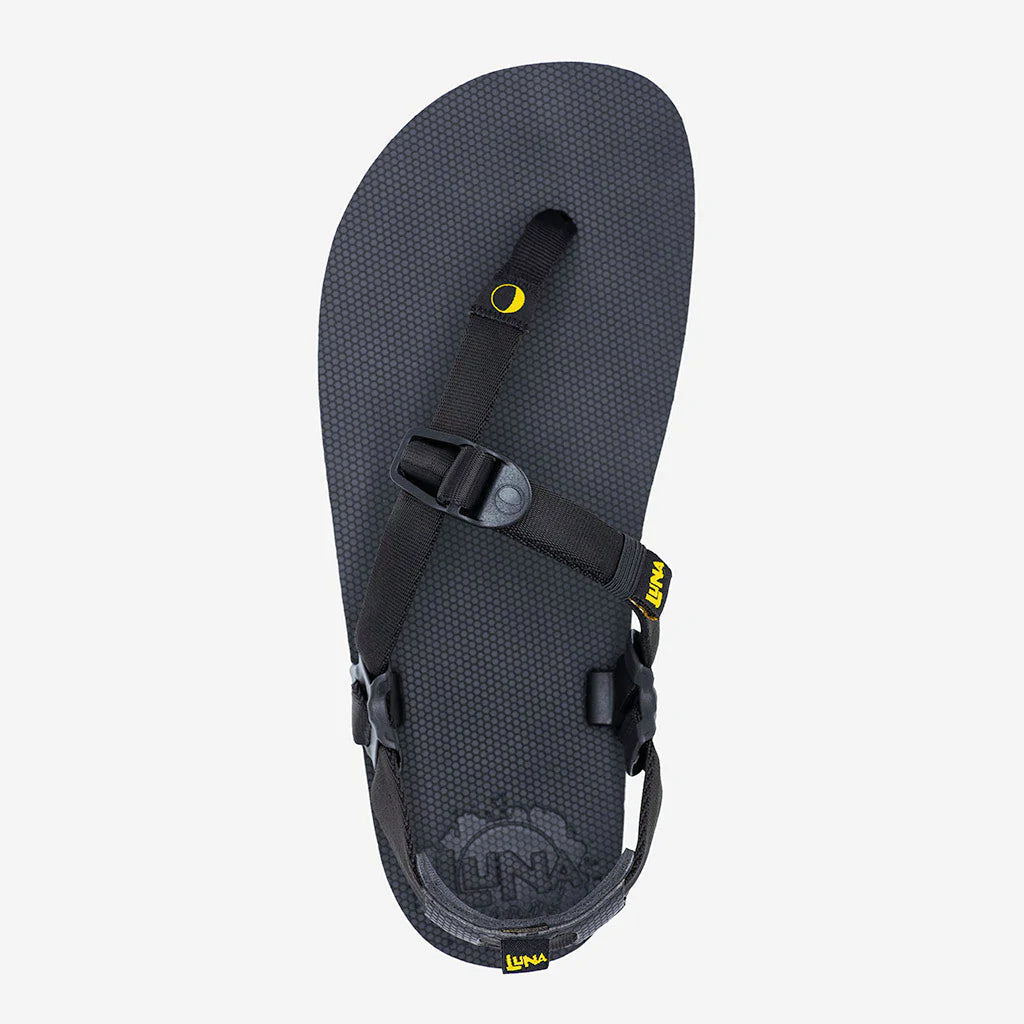 LUNA OSO FLACO WINGED EDITION
---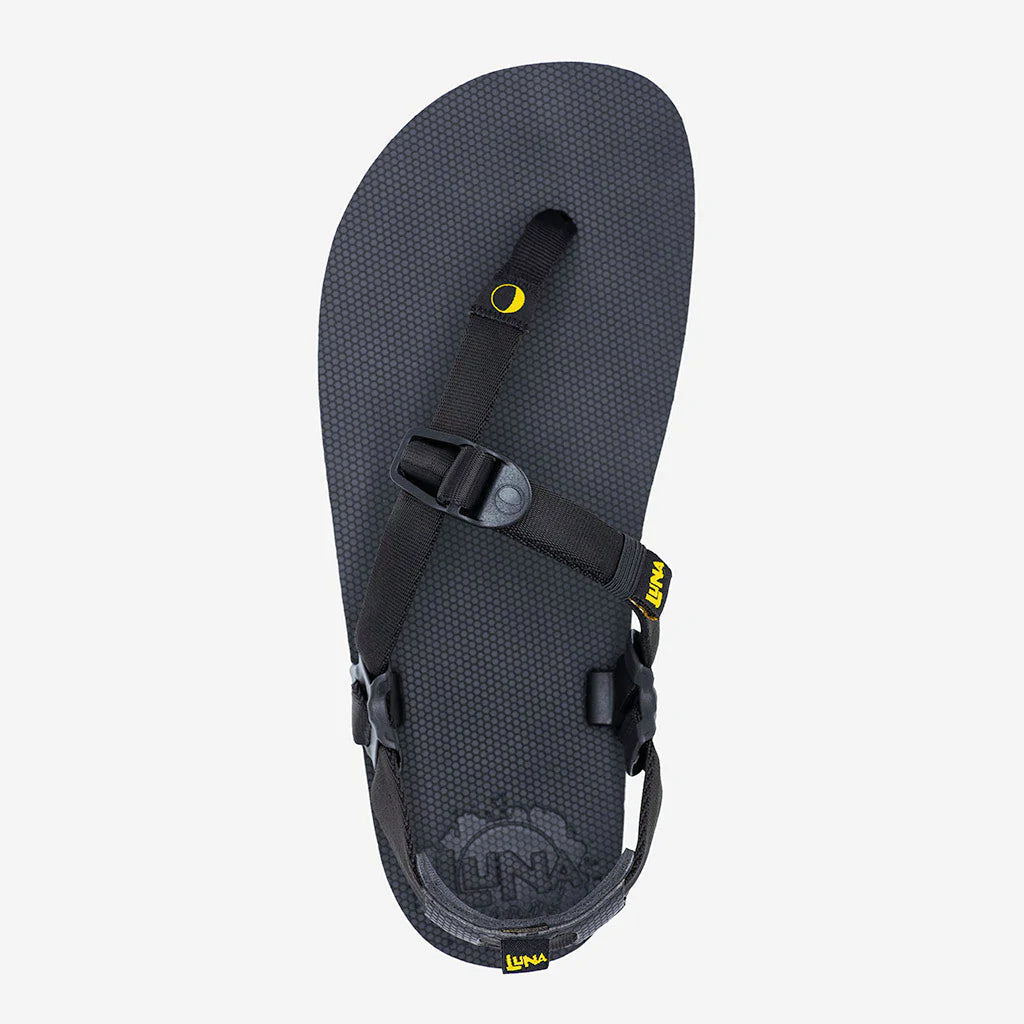 If you are looking for something that can handle the 
harshest terrain
 and will keep your feet safe from the dangers below, the Oso if for you.
Technical Specifications
Mighty Light:

 9.2 oz (single sandal, men's size 9).


Dig in:

 13mm base + 4.5mm lugs.


Best in Class:

 Waterproof Non-Marking Vibram® Megagrip Outsole.


Get a grip:

 MGT (Monkey Grip Technology) footbed + Vibram® MegaGrip Outsole.


Ready to fly:

 Supple, easy adjust performance laces kicked up a notch by our super secure wing design.


Move Natural:

 A free foot is a healthy foot. Always zero drop, zero toe-box, zero problems.


Vegan Friendly:

 Animal free product.


Refined Simplicity:

 "Everything you need, nothing you don't."
VIBRAM® BABY!
Have you ever noticed how high-quality things work better, last longer, feel right? That's why we've always been drawn to the finest SOLE materials the world can provide. Vibram® is world famous for being wizards in the field of soles and working with them, we've perfected OURS.
GEN3WINGS
The most secure yet minimal foot harnessing system yet - optimal performance and ease of use - minimal hassle = maximum up time. Our Wings help secure you in while letting you get out quick too.
TUBULAR SOFTNESS
Have you ever noticed how soft your LUNA laces were? We obsess on that stuff and look for the best combination of softness and durability. We are always looking for ways to source the highest quality materials available. Innovations in material combinations have lead to old time favorites.
Why You should invest in Luna's
1. Lasts longer than normal shoes
2. No blisters, No Black toe nails
3. They are handmade with high quality standards
4. They will mould to your feet
5. They are totally breathable
6. They have vibram outsole which are always best
7.  Lunas can be used everywhere Hikes,Runs, Walks and all your adventures
8. They cover the full width of your foot
9. They are good in following feet conditions hammer toes, ingrown toenails, plantar fascia, shin splints, neuromas, runners knees
We currently only ship in India . For deliveries outside India , Please drop a mail to vishal@thanesports.com with your address and we will check if we can process your order with our delivery Partner .
How long will it take to get my orders?

It depends on where you stay . Normally all orders are dispatched within 12 to 48 hours .
Our customer support is available from Monday to Saturday : 8am-8:30pm.
Average answer time: 4 hours