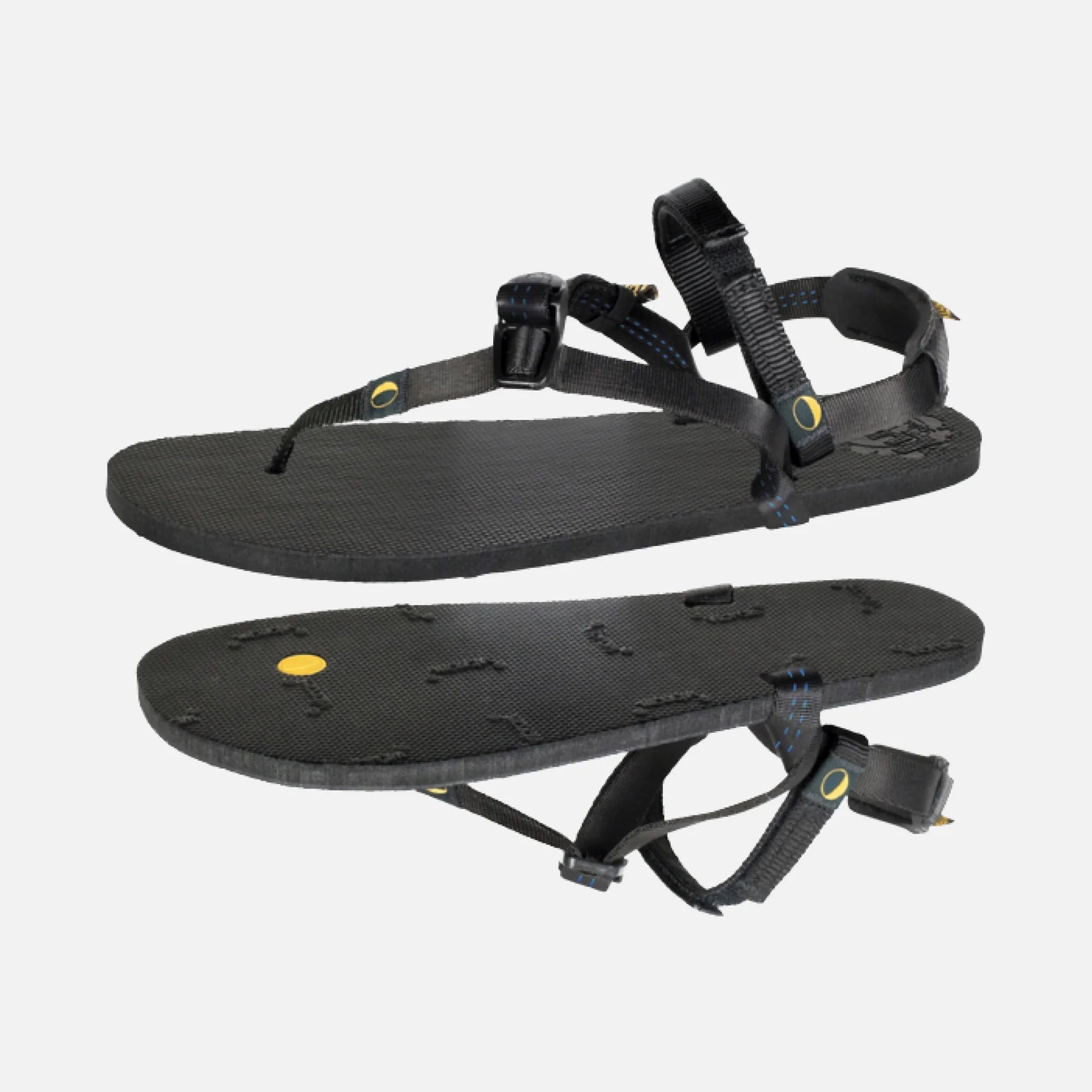 LUNA VENADO 2.0
---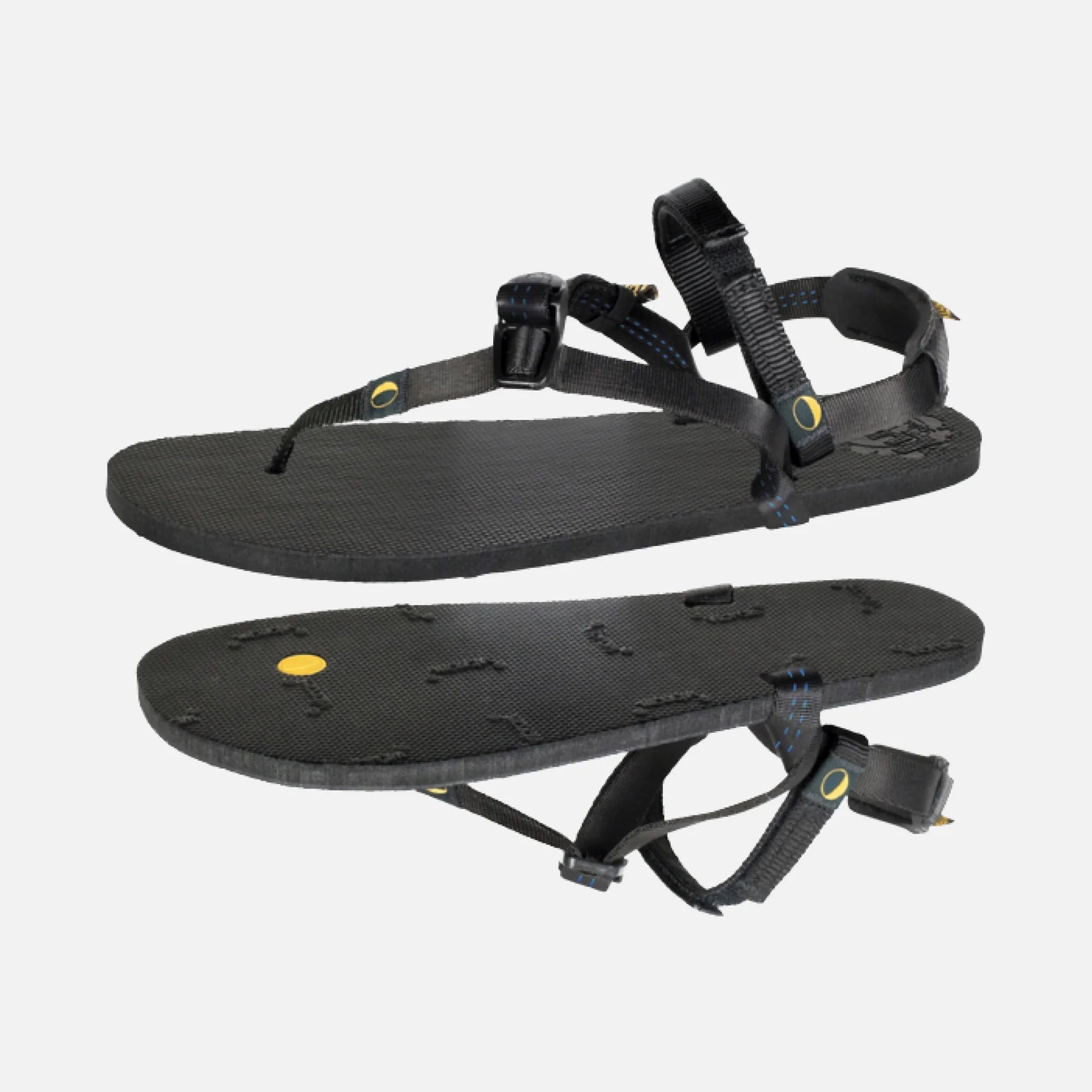 The sandal that launched a thousand minimalist experiments!

Made from USA sourced Vibram Morflex EVA, it is one of the lightest and thinnest sandals that does NOT flop and takes the shape of your foot as you wear it.

A classic in comfort and performance.
VENADO 2.0 SPECS
Weight: 
4.4 oz (single sandal, men's size 9)
Sole: Waterproof 
Non-Marking Vibram® Morflex Sole
Laces:
 Performance Laces 2.0 with Tech Straps *Patented
VIBRAM® BABY!
Have you ever noticed how high-quality things work better, last longer, feel right? That's why we've always been drawn to the finest SOLE materials the world can provide. Vibram® is world famous for being wizards in the field of soles and working with them, we've perfected OURS.
RETRO-VERTED?
Some people just can't stop loving a great thing, or want to love something new that is old. What can we do for you? Easy! The RETRO line of LUNAs uses our tried-and-true PRE-WING lacing system known in the day as ATS (All-Terrain-Strapping) laces. You can have'em just like dad did in 2012!
BUCKLE UP BUTTERCUP
What's so special about our lacing system? Infinite adjustability! Even our buckle can move freely on our patented one-continuous-loop lacing system. If you follow the webbing it goes from your toes all the way around to the top of your foot in one continuous fully adjustable loop. Foot freedom with security is real. 
 Why You should invest in Luna's
1. Lasts longer than normal shoes
2. No blisters, No Black toe nails
3. They are handmade with high quality standards
4. They will mould to your feet
5. They are totally breathable
6. They have vibram outsole which are always best
7.  Lunas can be used everywhere Hikes,Runs, Walks and all your adventures
8. They cover the full width of your foot
9. They are good in following feet conditions hammer toes, ingrown toenails, plantar fascia, shin splints, neuromas, runners knees
Size Selection :- 
Simple way to select your ideal size which isacurate in most of the cases. We have derived with our experience. 

1. Male :- Check your Shoes Size in UK from any of your current Branded Shoes. Select 0.5 size bigger. this is 95% accurate . We will exchange if needed.( Ex- If your shoes size is UK 8 your luna size will be Men's 8.5 , if your shoe size is uk11 your luna size will be men's 11.5)
2.Female :- Check your Shoes Size in UK from any of your current Branded Shoes Take Same Mens size. (Ex - if your Shoes size is UK5 take Men's 5 Size , if your shoe size is UK7.5 take Men's 7.5 Size, just ignore what is written in Women's.)
The Venado 2.0 (previously named the Original Luna) represents the best fruits of our experiences and experiments with old-school footwear and gleanings from insights that we have gathered from both our ancestors and our customers. LUNA Venado 2.0 is lightweight, comfortable, and has excellent ground feel. This sandal is great for running or walking on paved surfaces.
We currently only ship in India . For deliveries outside India , Please drop a mail to vishal@thanesports.com with your address and we will check if we can process your order with our delivery Partner .
How long will it take to get my orders?

It depends on where you stay . Normally all orders are dispatched within 12 to 48 hours .
Our customer support is available from Monday to Saturday : 8am-8:30pm.
Average answer time: 4 hours